A recent issue of National Underwriter / Life & Health Financial Services discusses several ways supplemental insurance products could be negatively impacted by the "repeal and replace" legislation that is currently before congress. As of today's date, it's unclear whether major provisions of the Affordable Care Act (ACA) will be altered or struck down. Employers, employees, and the insurance industry are struggling to adapt to an uncertain legislative landscape.
If coverage gets cut, it could reduce coverage for millions of consumers, yet, supplemental health products could be helpful to many people who are facing such a situation. Here, we consider what major changes to our health care laws could mean for the ecosystem of supplemental health insurance products.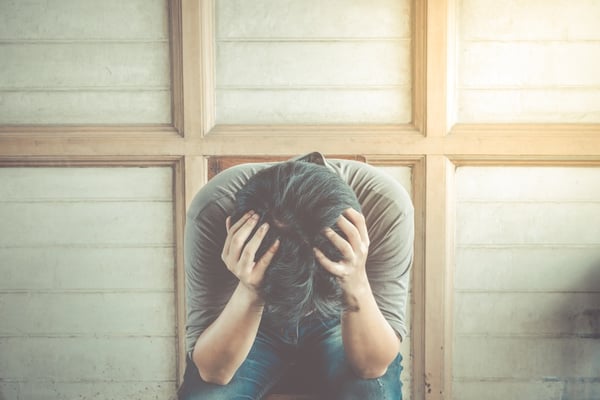 remove the individual mandate to carry health insurance and the employer mandate to provide it. Natural side effects of such legislation could include more employers dropping their major medical coverage and fewer workers enrolling in coverage that is offered.
Another proposal currently under consideration would roll back restrictions on sales of supplemental health insurance products that compete with major medical insurance. The National Underwriter article stipulates:
"The uncertainty surrounding efforts to kill or change the Affordable Care Act make this a great time to sell supplemental health insurance products in the voluntary benefits market. Accident insurance, hospital indemnity insurance, cancer insurance, critical illness insurance and other supplemental products are like umbrellas workers can use to make up for the holes in their employer's major medical coverage."[ii]
Both changes could increase consumer demand for supplemental health insurance products that address coverage gaps. However, if producers of supplemental insurance stand to gain from big changes such as those listed above, they'll have to be savvy.
Flexible Product Features
Right now, no legislation has been passed by the Senate, but various versions of "repeal and replace" legislation are being circulated. What differentiates the various proposals centers around how federal subsidies and stabilization funds will be used and what types of coverage will or won't be required. If any change at all is ultimately made, consumers could turn to supplemental products to address diminishments made to the ACA, such as reinstituting lifetime caps, and a return to denial of coverage for pre-existing conditions. Imagine a new suite of supplemental insurance plans that address these types of shortfalls. Producers will have to walk the line between designing a product that's both profitable and useful over time as things change.
But, it takes time to introduce new insurance products, so one approach that could work in the short term could be to make modifications to existing hospital indemnity or critical illness plans. Still, these existing products would need to be repositioned to consumers to align with coverage gaps, potentially affecting marketing collateral, compliance review, and pricing.
More Education
Let's suppose new insurance product features become available to consumers to make up for lost ACA provisions. How will the head of a household make decisions about which plan is better than another, or which features are most important for his/her family? If employees are left to cobble together their own coverage, they'll need a lot more than a website to help them plan. Indeed, one study found that high literacy with health insurance and finance were significantly linked to obtaining health insurance coverage, whereas limited health insurance and financial literacy were shown to hinder people's ability to assess the value of insurance premiums. This would suggest employees will need a trusted broker or HR professional to provide them with decision-making tools and advice. That's not exactly a role one's employer can fill with complete impartiality, and it's probably beyond the expertise of a patient navigator.
Market Challenges
In the best of times, it takes a dedicated team of insurance professionals working together to develop, market, and administer an insurance product. With ACA uncertainty, it would seem to be even more of a challenge. Consider that changes to federal health law could cause delays in how state insurance departments process new supplemental health product filings; They'll be too busy working on major medical plans. In practically any scenario, risk management becomes harder, too. Factor in low initial rates of participation by employees coupled with resistance from employers to supply their workers' health information. How will producers have enough information to make the calculations they require? Now, assume a carrier's crack team aces these challenges and creates a suite of supplemental health insurance products that are profitable and meet consumers' appetite for coverage. Does too much growth, too fast, create claims problems, operations lags, or hit captial reserves? Growth in this product segment could necessitate additional help from an insurance administrator.
If significant upheaval in the major medical space occurs, it's a good bet that employers are going to be focusing on shoring up their corporate health plans. In many industries, nowhere more so than in the public sector, health insurance is a key benefit that is used to round out a total compensation plan. "State and local governments use benefits as a tool to attract and retain public employees, as well as a way to remain competitive in the job market," according to the Government Finance Officers Association.[i] If the keystone of benefits loses value, the question remains whether employers would have the bandwidth to focus on supplemental health insurance before they have their health insurance figured out.
In a post-repeal-replace future, the idea of improved or modified supplemental health insurance products makes sense. These products could grow to meet a consumer demand that only blossoms if legislators make fundamental changes to federal health laws. But, taking advantage of a new paradigm, it seems, is at least as hard as succeeding in the status quo.
Contact us to discuss our robust Employee Supplemental Benefits administrative services. To learn more about TRICARE Supplement health insurance, read the white paper: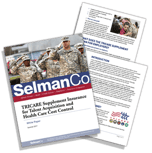 "TRICARE Supplement Insurance for Talent Acquisition and Health Care Cost Control"
[i] Williams, K. (2017, April). The Uncertainty of Health-Care Reform and the Affordable Care Act. Retrieved June 06, 2017, from http://www.gfoa.org/sites/default/files/GFR041751.pdf
[ii] Bell, A. (2017). 7 THREATS TO SUPPLEMENTAL HEALTH IN THE MAJOR MEDICAL STORM. National Underwriter / Life & Health Financial Services, 121(3), 32-36.