SelmanCo works with more than 800 financial institutions and more than 60 carriers. Check this post frequently to stay abreast of changes in the carrier marketplace that affect some of our financial institution and affinity group clients.

June, 2018
Transamerica, one of our many carriers, has independently revised their business strategies relative to specific group markets: They have decided to cease all marketing activity to affinity and financial institution group business. This decision is not welcome news, but insurance carriers reserve the right to revise business strategy based on many factors, including the regulatory environment, loss ratios, market demand, and profitability.
This change means we can no longer accept new enrollments under the impacted Transamerica group insurance plans after June 1, 2018. The transition of all related business, primarily term life and accidental death, is targeted to be completed by December 31, 2019.
Selman & Company is negotiating with other carrier partners to transition affected blocks of business in a manner that preserves coverage, benefits and rates for insureds, opportunity for ongoing marketing, and allows us to maintain and further develop relationships with our distribution partners. Our efforts, while significant, are not yet conclusive as to outcomes, so we do not have anything official to report now as to where this business will find new homes, but we are confident that business and compensation for brokers and groups will not be disrupted.
We expect that we will be able to provide our clients with comprehensive details in advance of the third quarter of 2018 and that the process for transitioning to a new carrier or carriers will begin in the fourth quarter of this year and continue into 2019. As we continue our process, we will be keeping brokers and groups informed. In the meantime, we invite you to reach out to us with any questions.
July, 2018
At this time, we are finalizing agreements with the replacement life insurance carrier. While the ink isn't dry on the contract, we can disclose this carrier has an A+ rating, over $1 trillion of life insurance in force, and serves nearly 20 million customers in North America. This carrier ranks among the top ten largest insurance companies in the United States and maintains financial integrity and strength in order to provide security and value for their customers. They bring a consultative, adaptable approach and relevant solutions to all the markets we serve.
October, 2018
Thanks for your patience! Many group clients have asked about our carrier transitions, and we are excited to describe the changes ahead.
As major carriers revise their business strategy relative to certain group insurance markets, some have decided to reduce their footprint in the affinity and financial institution group business. SelmanCo products and carriers that will be affected are:
Transamerica:
Accidental Death & Dismemberment
Term Life
Guaranteed Issue Term Life
New York Life:
Accidental Death & Dismemberment
These decisions, as well as the timing, are dictated by carriers. However, as a committed partner in the success of our clients, SelmanCo will implement the transition and represent the interests of our groups and insureds. As your insurance administrator, it's our job to successfully navigate this process on your behalf. It's something we've done before, powered by the strength of many seasoned professionals.
Securian Financial has been selected to receive group policies for these products. Securian was founded 137 years ago, and has a reputation for developing innovative insurance products, offering outstanding service, and putting their customers' needs first.
SelmanCo will communicate specific case information about the transition to brokers, groups, and insureds. Over the coming months SelmanCo will modify its administrative operations and policy equipment to ensure a seamless transition. The terms of the new agreements are designed to preserve coverage, benefits, and rates for insureds, and new marketing campaigns can begin as early as Q1 of 2019.
If you are a broker or a current group client, and you have questions, please inquire with your Client Manager or send a message.
While these transitions may seem disruptive, we welcome the opportunity to deliver better product solutions, a better user experience, and improved support through this active partnership with Securian.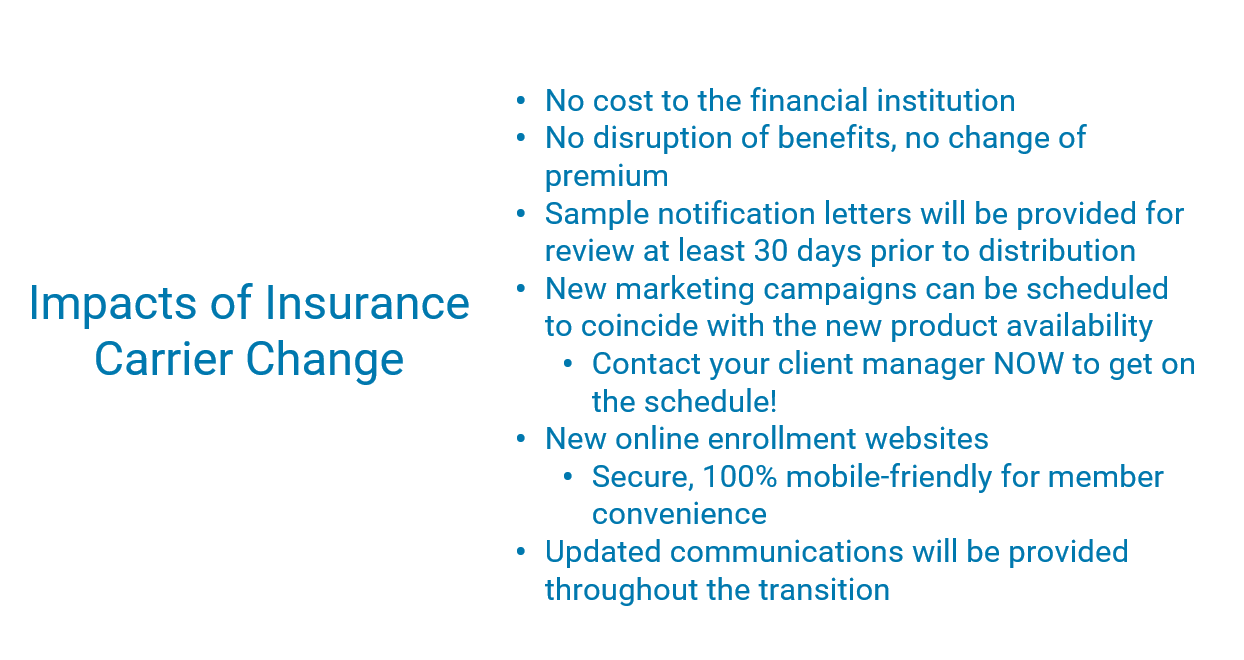 Bookmark this URL for updates as they are published, and feel free to contact us with questions.