If you offer term life insurance to your employees, you've taken an important first step. But here's the catch – just making the coverage available might not be enough. Employees need to understand the coverage, too. Without a little education, both the employees and the employer may fail to see the full benefits of this key product.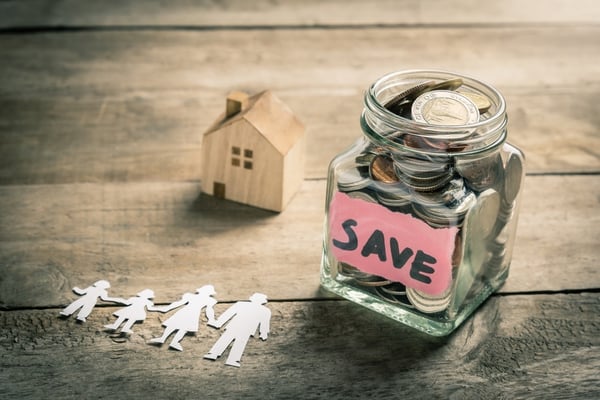 Here are five reasons why you should educate employees about term life insurance.
1. Term life insurance provides important protection.
Some of your employees might prefer not to think about life insurance, but avoiding the issue is not a good strategy. Term life insurance provides important protection. Although people may not enjoy the topic, they will feel good knowing that their loved ones will be taken care of no matter what happens.
By helping employees take the important step of getting life insurance coverage, you're contributing to their confidence and security. They will have one less thing to worry about, making it easier for them to focus on other things – like their work.
2. Your employees might not realize they can afford life insurance.
In many cases, employees may understand the importance of life insurance but fail to enroll anyway. Why? They mistakenly believe they can't afford it.
According to NerdWallet, the average annual premium for a 20-year term life insurance policy worth $250,000 and purchased at age 30 is only $141 for a woman and $156 for a man. Purchased at age 40, the same policy is still only $185 for a woman and $210 for a man. That's less than $18 a month.
Many people don't realize this. According to LIMRA, 83 percent of people surveyed cite expense as a main deterrent in purchasing life insurance. At the same time, people estimate that life insurance is three times more expensive than it actually is.
Employer-sponsored group term life insurance policies can be especially affordable. Even voluntary plans fully paid for by the employee can be very reasonably priced.
3. Your employees might believe they will be disqualified by health issues.
Group life insurance underwriting is more lenient than individual underwriting. For employees who are worried about being denied coverage due to health problems, guaranteed issue term life insurance is especially appealing. With this policy type, coverage is guaranteed to all eligible applicants and few if any health questions are questions are asked.
4. Your employees might not think they need life insurance.
Life insurance is appropriate for any employee who has people – a spouse, children, parents or other relatives – who depend on their income. It's also appropriate for anyone whose family could be burdened by the cost of funeral expenses.
While some of your younger employees may not think they need coverage yet, buying life insurance early is a smart way to lock in better rates. If the unthinkable were to happen, it would also provide money that the surviving family might need to cover funeral costs, as well as mortgages, car payments, daycare costs and other ongoing expenses.
5. Offering benefits can improve recruitment and retention – but only if employees are educated.
Benefits accomplish many goals. They help employees achieve financial stability, which contributes to improved focus and workplace morale, which in turn leads to a more productive team.
Benefits are also important tools when recruiting and retaining talent. In fact, a Glassdoor study found that the majority of workers surveyed (57 percent) say that benefits are a top consideration when deciding whether to accept a job.
However, if employees don't enroll because of misconceptions, none of the advantages of offering this product will be realized. That's why it's crucial to thoroughly educate employees about the insurance products your company offers.