FOR IMMEDIATE RELEASE
CLEVELAND, OHIO, August 24, 2018—SelmanCo has amplified a burgeoning business unit with the addition of Brinton Lincoln, Vice President of Military Markets. Mr. Lincoln will head the team responsible for TRICARE and CHAMPVA supplement insurance products for businesses and consumers.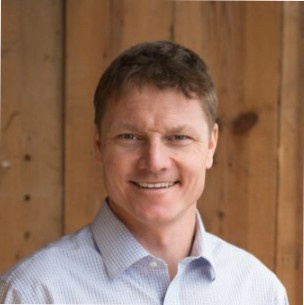 Mr. Lincoln, former Principal and VP of Operations of Rustbelt Reclamation, joins SelmanCo after years of experience in public and private sector roles. He holds a Master of Business Administration degree from Case Western Reserve University, and served in the United States Air Force for nearly fourteen years as a Combat Rescue Officer. Deploying eleven times in support of operations in Afghanistan, Iraq and elsewhere, Mr. Lincoln has vast experience in leading individuals and teams. "Brinton's service to our country as a pararescue specialist trained him to assess a situation and devise a plan of action. Moreover, his business career demonstrates his capabilities as a strategic thinker and sound operator," said David Selman, President and CEO of Selman & Company. He added, "We are confident his combination of skills and values is the right mix to lead our military supplement insurance business."
SelmanCo brokers and administers TRICARE supplement insurance and CHAMPVA supplement insurance products, which are available to association members as well as to companies that offer the products as a voluntary benefit. These insurance products help reduce out-of-pocket medical expenses for military veterans and their families. The creation of the vice president role consolidates sales, marketing, claims, and product management under a single vertical unit. SelmanCo manages TRICARE and CHAMPVA supplemental insurance plans for nearly 55,000 people.
About Selman & Company
Selman & Company is a trusted insurance administrator that specializes in reducing cost and increasing efficiency for associations, credit unions, banks, employers, and insurance companies. Managing over $300 million in premium under administration, we serve more than 1.5 million individual customers with integrity and dedication. For more than 35 years, our commitment to extraordinary administrative service has allowed our clients to hone their core competencies, grow business, and strengthen their relationships with their customers and members. Our workforce of 200 professionals is headquartered in Cleveland, OH, with offices in Keene, NH and Washington, DC. We're among the largest, privately-held US firms in the markets we serve. Visit us at http://www.SelmanCo.com.