Due to rapid growth in our industry, new acquisitions, and continued requests for business process services, we are hiring for multiple positions in our Client Management Department. As Selman & Company continues to grow, we need seasoned professionals who can make sure each of our accounts are properly served. But first, let's start off by describing what "client management" means in the context insurance administration and outsourcing.Client Managers Are the Heart of Each Account
Selman & Company's experienced Client Management (CM) team is vital to the success of a client relationship. The CM team serves as the single point of contact for clients who choose Selman & Company as as their third party administrator. From onboarding to contract renewals, it's a relationship designed to last.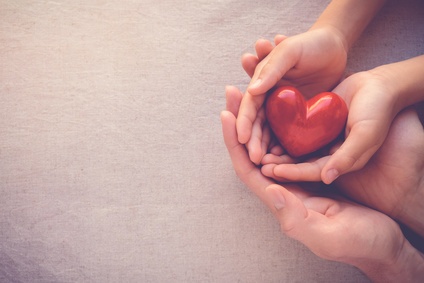 There are two parts of the job: Soft skills and project management. When it comes to soft skills, our philosophy is to assign a dedicated team, consisting of experienced leaders who cultivate relationships and serve as trusted partners for our clients. Selman's CM team ensures clients receive the highest level of service by building strong relationships, training and motivating clients and team members, detecting new business opportunities, and developing effective client servicing procedures.
There are also the nuts and bolts of managing tasks and requests. These dynamic, high-visibility roles are responsible for a defined client portfolio, supervising work, achieving assigned strategic account and revenue objectives. They handle the client account planning cycle and ensure clients' needs and expectations are met. The team also works closely with company operations to ensure profitability of client services. Of course, client managers focus on retention of clients, too, because happy clients are good for everyone's bottom line.
Every Stage, All the Way
Client management partners with clients at every stage of the relationship.
Intake
When new clients join the Selman family, CM ensures the onboarding process goes smoothly.
Oversee the design of standardized client implementation activities including pre-implementation data/information needed, time line of steps, Agreement template execution, standards and procedures for operation, reporting requirements, terms and expected results.

Oversee the development and maintenance of Executive Overview, Data Flow and Policies and Procedures document for each client under management.

Collaborate with the IT department to ensure timely access to requested or potentially requested data for clients under management or other needs. Direct any data extraction or analysis needs requested by the client.
Operation
After a client's operations are up and running, it's up to the CM team to keep the engines running as well as report out on results.
Develop annual Client Management plans for clients under management (communication and strategic objectives), oversee the execution of the plan and report status of key metrics, activities and progress against established plan and goals.

Maintain SME (subject matter expertise) status on markets under management. Monitor changes and continuously update CM, Sales and Product & Supplier leadership.

Direct upcoming client renewals and open enrollment activities. Oversee the execution of the renewal and open enrollment strategy in support of client retention and open enrollment objectives. Regularly report progress toward goals.

Oversee the collaboration with clients to advance their business needs through service level monitoring, agreement SLA monitoring and establishing communication plans and strategic objectives for Clients under management.

Oversee the planning and preparation of client presentations and meetings. May serve as lead in client presentations and meetings.

Ensure that all escalated service issues from clients under management are handled appropriately and timely. Coordinate with internal partners to secure information necessary to address issue/complaint. Anticipate follow up questions from client and address proactively. Review, appropriately summarize findings and distribute to client. Monitor and follow up as needed.

Optimize the planning, coordination and implementation of marketing and service events for existing portfolio of clients.

Monitor requests for services and capabilities from clients and regularly communicate to appropriate teams and company leadership.
Expansion
Client managers also help their clients identify other units of business that would benefit from outsourcing or partnership with Selman & Company. This is an upsell/consulting function.
Oversee the development of annual client renewals, including all financial terms and offers. Negotiate key client retention or renewal offers.

Collaborate with the Operations, Product and Marketing team to identify service, marketing and product opportunities within clients under management. Oversee the promotion of these items or events within existing clients under management consistent with retention and Company growth goals.

Monitor Operations to identify opportunities to expand service offerings and/or improve processes via identification of best practices. Collaborate with Operations owner and Project Manager to implement identified process improvements.
Strong Leadership Anchors the Department
Our client's executive contact is Cheryl M. Ahmad, Vice President Client & Corporate Services. Cheryl joined Selman & Company in 1997. She is responsible for Client and Corporate services including Client Management, Product and Supplier Management, Marketing and Corporate Services including company licensing and compliance. Cheryl has been responsible for many other aspects of Selman & Company services during her tenure, including Claims and Enrollment, support. She reports directly to David Selman, our President & CEO. Because of our efficient organizational structure, decisions can be made promptly in response to our clients' needs. As an officer of Selman & Company, Cheryl has significant authority to act upon or sign off on a client necessity that may arise.
Do You Have the Right Stuff?
Client managers are essential to the operation of our marketing and administrative business. It takes a person with the right skills to be successful. Specifically, this job works best with people who have the ability to cultivate effective and productive relationships with internal and external partners. Other success factors include demonstrated skill in managing people in a way that's consistent with objectives, skill level for task, budget and quality standards. They should also be effective in balancing costs and resources vs. scope and requirements. Plus, like any job in an information economy, CM roles require great communication skills, an entrepreneurial spirit, and creative thinking.
Think you might have these skills?