After open enrollment, you deserve a break, but it's never too soon to prepare for the next round. Although the next open enrollment may still be months away, this is the perfect time to assess your last period, learn from your mistakes and prepare for another successful enrollment season.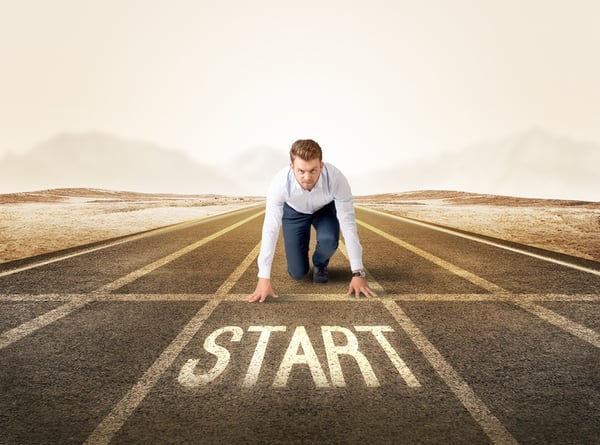 Doing this now, before the last open enrollment period fades from your memory – and before you start to feel the rush of the next enrollment period – is key. Don't let time sneak up on you: get a head start as soon as possible. To make this assessment easier for you, here are five common open enrollment problems and their solutions.
Problem: Employees felt rushed or had trouble meeting the deadline.
Solution: Open enrollment can fly by for employees, just as it can for HR professionals. Solid planning is needed.
Make sure employees truly have enough time. Open enrollment periods vary in length, but they tend to be two to four weeks. Employees need time to go over the materials, ask questions and discuss options with their family members. If everyone feels rushed, it may be because they really do need more time. Properly planned communication of timing for the open enrollment period can go a long way for your employees.
Problem: Employees forgot about open enrollment entirely.
Solution: Timing is always key: make sure you're giving everyone a heads-up before the open enrollment starts, and then providing plenty of reminders throughout the period.
If people are forgetting entirely, however, you might need to change your communication methods. It's best to use a combination of methods. Some people like emails and texts; others prefer old-fashioned letters and signs. Reach everyone by using all methods at your disposal.
Problem: Employees were confused about their options.
Solution: Your employees are great at what they do, but when it comes to insurance plans, they're probably not experts. Don't hand them a dense document filled with jargon and expect them to make sense of it.
Try to appeal to different learners by presenting the information in diverse methods. For visual learners, provide charts and other graphics that make the options easy to compare. Include the information in writing, but make sure it's explained in plain English, and that any technical terms are clearly defined. Have one-on-one and group meetings where people can ask questions.
Problem: Employees don't like their options.
Solution: This can be one of the biggest problems during open enrollment season. To address this issue, you'll have to zero in on why employees are dissatisfied with their options.
In many cases, employees may not like their options because they don't understand them. Take time to educate employees on getting the most value out of their benefits. Also help them select the benefits that best meet their needs.
Other times, employees may want more options, including dental, disability insurance, long-term care insurance, or the many varieties of life insurance. If there's a lot of dissatisfaction, think about expanding your offerings.
Problem: You have no idea how open enrollment went.
Solution: You can't fix problems if you don't know about them. Communication is key.
If no one is complaining to you, you might take this as a good sign and assume that everything is fine and that no changes are needed. However, there's always a chance that the open enrollment period did not go as well as you think. Employees might be keeping their opinions to themselves – or sharing them with each other but not mentioning anything to you.
Don't assume everything is fine. Instead, get the conversation started: send out a quick survey to see whether employees experienced any common issues, including the problems mentioned above. Also, give employees a chance to offer their own comments and suggestions. If you're worried about getting honest responses, make the survey anonymous so everyone will feel comfortable saying what they really think.