Cleveland, OH – June 14, 2018 – SelmanCo is pleased to announce that its marketing department earned four awards in PIMA's annual Marketing Methods Competition.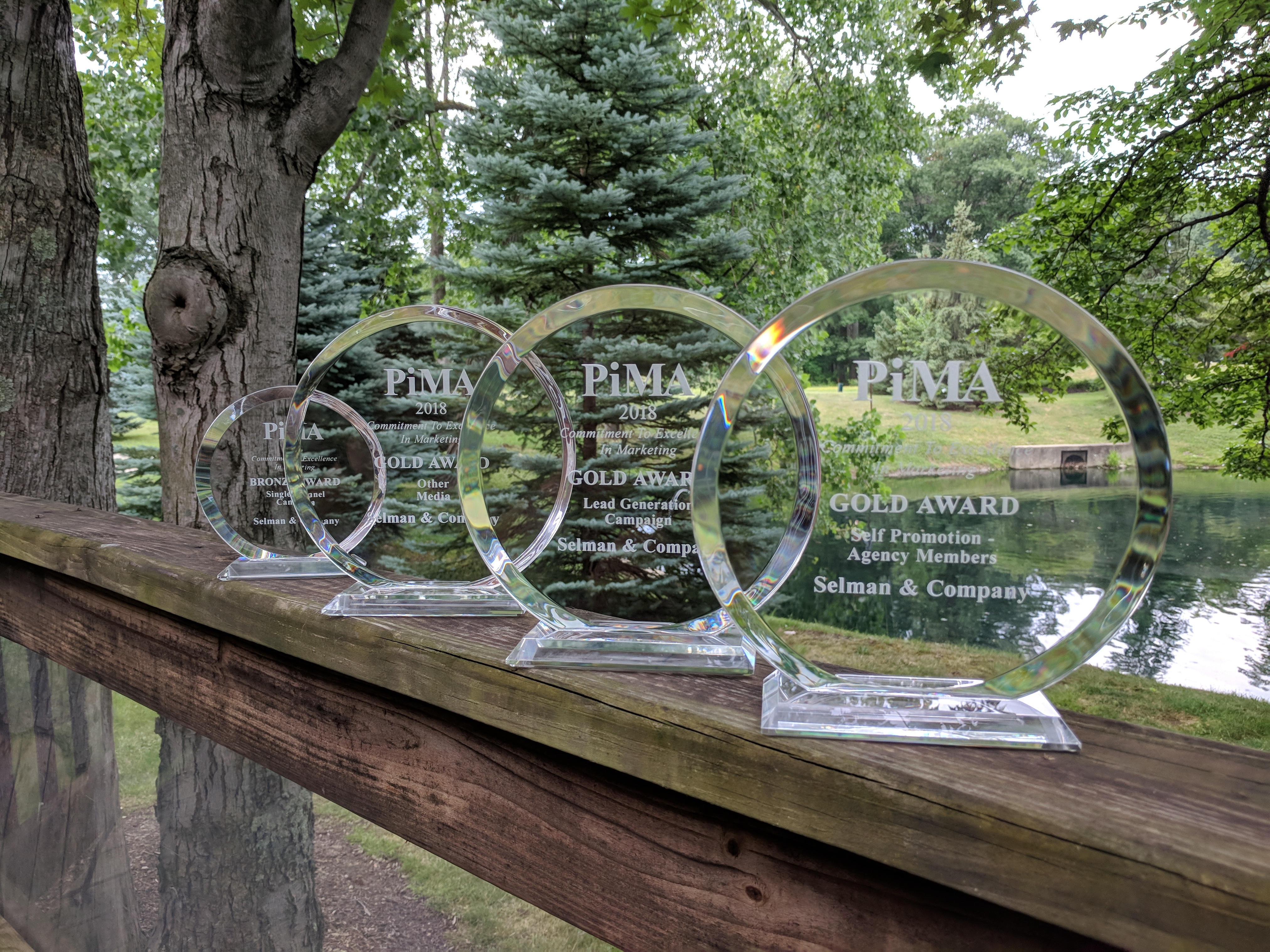 Founded in 1975, PIMA, or the Professional Insurance Marketing Association, connects and serves almost 120 leading companies in affinity benefits. The Marketing Methods Competition is held every year to recognize outstanding achievement in marketing. This year, Gold, Silver and Bronze Awards were presented in eleven categories.
SelmanCo won the following awards:
"Our recognition by PIMA is significant for us for a couple of reasons," said Angela Arnold, Director of Marketing at SelmanCo. "First, it validates our strategic focus on integrated, multi-channel marketing campaigns that go beyond direct mail. Second, it shines a spotlight on the marketing we do behind the scenes for our clients. The prominence of these awards signals to the industry that marketing is a core competency for SelmanCo," Arnold added.
As a provider of insurance marketing and administration services, Selman & Company recognizes the importance of deploying cost-effective and modern marketing methods. These awards demonstrate that SelmanCo's marketing efforts are leading the way in digital marketing innovation.
About SelmanCo
Selman & Company is a trusted insurance administrator that specializes in reducing cost and increasing efficiency for associations, credit unions, banks, employers, and insurance companies. Managing over $300 million in premium under administration, we serve more than 1.5 million individual customers with integrity and dedication. For more than 35 years, our commitment to extraordinary administrative service has allowed our clients to hone their core competencies, grow business, and strengthen their relationships with their customers and members. Our workforce of 200 professionals is headquartered in Cleveland, OH, with offices in Keene, NH and Washington, DC. We're among the largest, privately-held US firms in the markets we serve. Visit us at http://www.SelmanCo.com.