Selman & Company, one of America's leading insurance administrators, will be relocating its headquarters on September 30, 2019. The new headquarters address is One Integrity Parkway, Cleveland, OH 44143-1500.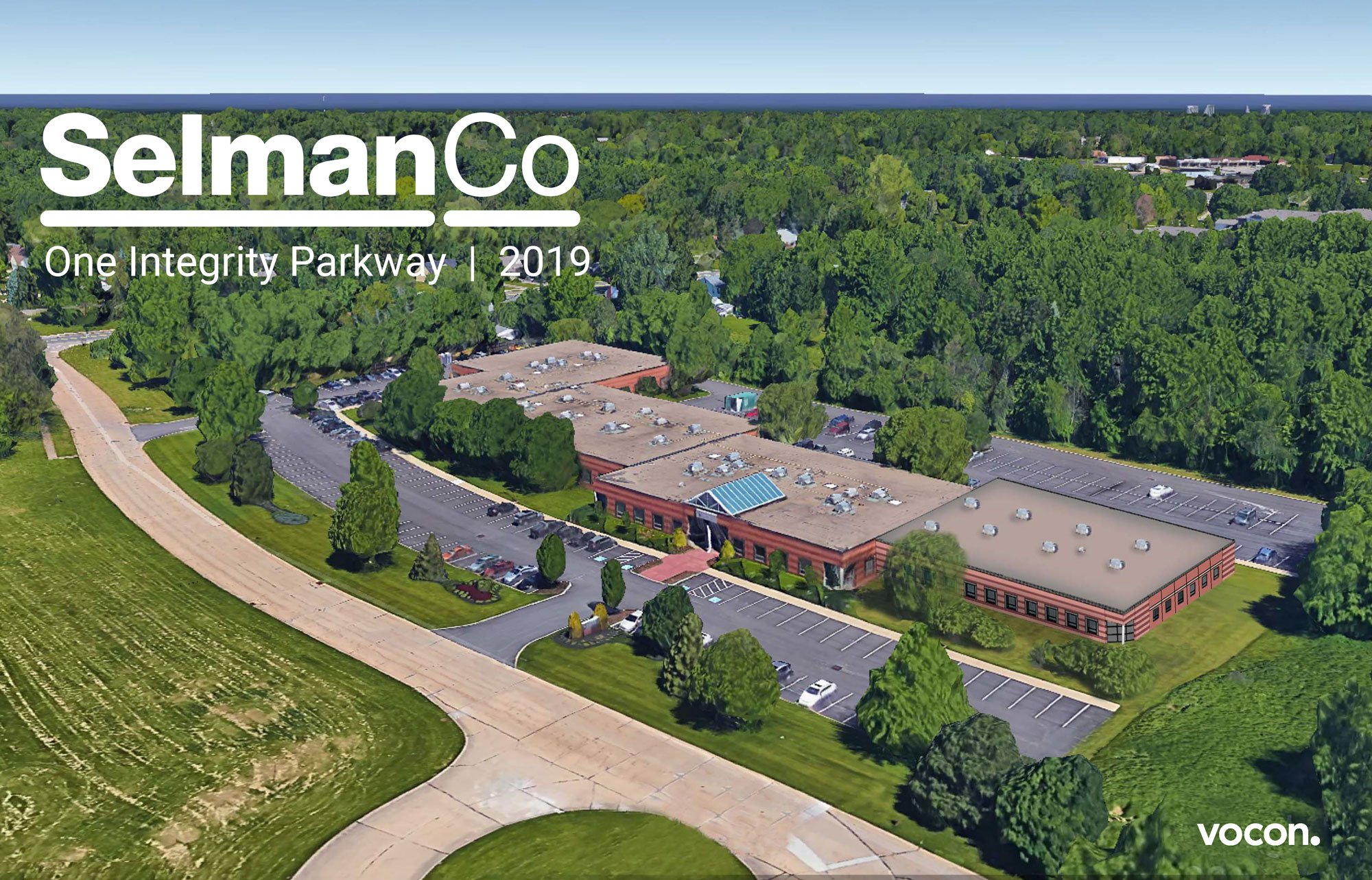 Selman & Company maintains three locations nationwide: Headquarters in Cleveland, OH, and offices in Keene, NH, and Baltimore, MD. The new 55,000-square-foot building was acquired in 2018, and SelmanCo began additional construction on the site to accommodate its nearly 160 Cleveland employees—with room to grow.
In addition to new construction, numerous renovations and upgrades have been added, including audio-visual technology for improved collaboration with remote teams and partners, a state-of-the-art training facility, as well as on-site data centers to house network servers and redundant systems.
The new physical location brings only a few minor changes to the ways customers, partners, and clients will engage with SelmanCo. Affected business partners will receive specific print and email communications, but at a glance, the company's address changes are as follows:
Old

New

Street Address

6110 Parkland Blvd.
Cleveland, OH 44124

One Integrity Parkway
Cleveland, OH 44143-1500

Corporate TRICARE Supplement Payments

PO Box 24847
Cleveland, OH 44124

PO Box 43161
Cleveland, OH 44143-0161

Secure File Transfer

Access Via Numeric IP Address
(e.g. Discontinue using 64.245.XXX.XX)

Access Via Domain Names
(e.g. Always use https://ftp.genseltran.com OR
sftp://ftp.genseltran.com)

Submit TRICARE/CHAMPVA Customer Claims

PO Box 2510
Rockville, MD 20847-2510

PO Box 29151
Hot Springs, AR 71903-3351
Mail sent to old addresses will be forwarded, per USPS change of address policies. Other SelmanCo offices in New Hampshire and Baltimore remain unaffected.
For more information, contact us.