Rising health care costs have been putting a strain on everyone. You want to get the best coverage for your family, but you also need to keep expenses under control. Because health insurance is complicated, you may be wondering if you're missing out on a better option. If you have TRICARE and you're not using a TRICARE Supplement plan, you might be.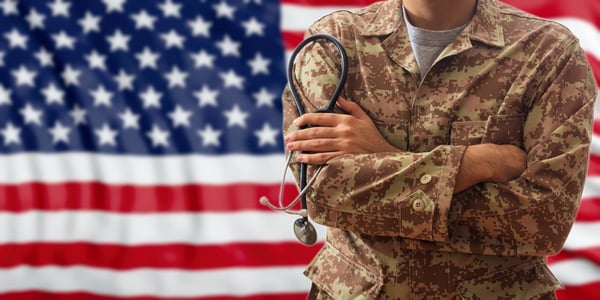 A good decision is an informed decision. To help you make the best choice, here are the facts about TRICARE Supplement plans.
1. TRICARE Supplement plans give retired military personnel more options.
TRICARE Supplement is an optional insurance plan that can be used in conjunction with TRICARE Select. It is available to TRICARE-eligible beneficiaries who are entitled to retired, retainer or equivalent pay and who are under 65 or are ineligible for Medicare.
If you've been dissatisfied with both employer-sponsored health plans and TRICARE Select alone, you might find that adding TRICARE Supplement to your TRICARE Select plan gives you the coverage, cost control and flexibility you've been looking for.
2. TRICARE Supplement plans make costs more predictable.
If you've ever been hit with a surprise medical bill after someone in your family experienced an unexpected illness or injury, you understand the importance of predictable costs. When you don't know what you'll be paying out-of-pocket from month to month, creating a budget is impossible.
When you use TRICARE Supplement, you pay an additional premium and annual deductible. In exchange, TRICARE Supplement covers your other out-of-pocket expenses. If you would have come close to reaching your out-of-pocket limit with TRICARE Select, this can save you money. It also lets you anticipate exactly how much you'll be paying.
3. TRICARE Supplement plans cover your family.
TRICARE Supplement is a great option for retired military personnel, but it's also a great option for their spouses and children.
In fact, family members can maintain coverage even after the primary military person has aged into Medicare and is no longer eligible for TRICARE Supplement. This can be a valuable way to control costs before retirement.
4. TRICARE Supplement plans help you keep your doctor.
With TRICARE Select only, you have to pay more for visits to non-network providers. The extra cost may cause you to avoid these doctors. If your favorite doctor goes from network to non-network, you could be faced with a difficult decision.
With TRICARE Supplement, your out-of-pocket costs are covered, and there's no distinction between network and non-network providers. This gives you more freedom to see the doctor of your choice without worrying about extra costs.
5. You have payment options.
There are several ways to pay for your TRICARE Supplement coverage.
You may receive TRICARE Supplement through your employer and pay for it through payroll deductions. If your employment ends, you can keep your coverage without interruption by paying for it directly.
If you receive an allotment from the government, you can arrange to have some of this money go directly to your insurance premium instead of being deposited into your bank account. The drawback to this method is that sometimes the premium amount changes but the allotment amount does not, leading to underpayment or overpayment.
For this reason, an Electronic Funds Transfer (EFT) can be an easier payment option.
6. Pre-existing conditions are covered after six months.
TRICARE Supplement comes with a pre-existing conditions limitation. This means that for the first six months of coverage, treatment for pre-existing conditions will not be covered. Once the seventh month of coverage begins, however, this limitation expires. Pre-existing conditions are covered from this point on.
This temporary limitation means that it's generally better not to wait until an illness or injury occurs to obtain coverage. There are no limitations on new conditions.
Learn how military retirees are shopping for the best health care plans by reading our free "Health Care Buyer's Guide For Military Retirees."