Before the year is over, most workplaces will go through open enrollment. It's often a confusing time for employees and a hectic time for HR professionals.
Part of what makes open enrollment so stressful is that it's so important. A Glassdoor survey found that 48 percent of employees cite benefits and perks as important factors when deciding whether to apply for a position. In this tight labor market, employers are competing against each other to attract and retain talent. If you don't offer great benefits – and make sure your employees understand them – you could lose out to an employer who does.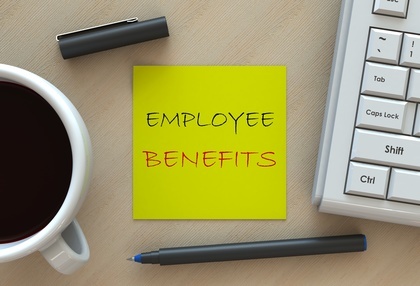 Open enrollment is important for employees, too. The decisions they make will determine how much they pay and what coverages they have the following year. The stakes are high for everyone.
Use this open enrollment checklist to help everything go smoothly.
Customize your benefits package to meet the unique needs of your team. Take a close look at your population. Do you have millennials, gen-Xers or boomers? Do they care about saving for retirement or saving the earth? Are they caring for young children or aging parents? Strive to offer benefits that appeal to the major segments of your employee population. Make sure employees understand all the benefit options available to them, including disability insurance, life insurance, pet insurance, volunteer days, student loan benefits and more. Even if these benefits are voluntary (employee-paid), your team will appreciate the accessibility and affordability of these options.
Teach employees how to select and use health care benefits. Health insurance gets a lot of attention, and for good reason. According to the Centers for Medicare & Medicaid Services (CMS), the national health expenditure reached $10,348 per person, in 2016. Many employees are worried about health care costs, and they need help selecting the best plan. Teach them how health plans work, how to compare their options and how to control costs by using HSAs and in-network providers.
Prepare enrollment tools in advance. You don't want to be scrambling at the last minute. Make sure you have everything prepared ahead of time, including all necessary plan information and forms. If you're using an open enrollment software, get plans and rates input and verified before enrollment begins. Use online self-enrollment tools and online payment processing if possible.
Include everyone. You probably won't have any problem including the employees who show up at the office five days a week. But what about the other employees? What about those who work remotely, who are on leave or who are receiving COBRA or retiree benefits? They need to be included, too.
Build and publish a clear and thoughtful rollout schedule. Communication and events should be planned throughout the entire period, for each of your enrollment audiences. Remember that some team members may be on vacation or travelling during part of the open enrollment window. If you schedule all events and notices for the beginning of open enrollment, people might forget key deadlines later on. On the other hand, if you schedule all events and notices for the end of open enrollment, people will feel rushed into making decision. Plan 10 to 15 rounds of communication and spread them throughout your enrollment period.
Over-communicate. You don't want open enrollment to take anyone by surprise. Weeks ahead of the enrollment window, put out announcements and make sure everyone knows it's coming. Explain exactly what will happen, when it will happen and why it matters. Educate your team leaders and involve them in the communication effort.
Diversify communication. Your educational materials can't be limited to huge booklets and jargon-filled documents. These can be overwhelming. Prepare a variety of materials, including shorter fact sheets, infographics and digital tools that use plain language. For example, you may want to mail a postcard home so that spouses receive a heads up, and then include daily posts in employee portals or social media. Create a weekly open enrollment e-newsletter with tips, reminders, timelines and benefit spotlights. Plan a weekly brown-bag or pizza lunch with QA forums or benefit spotlights. Ask supervisors to include open enrollment topics in their staff meetings. If possible, allow time during the workday or at lunch for voluntary benefit presentations. Post signs in common areas around your workplace.
Appeal to all types of learners. Some people are visual learners. Have charts and other visual aids ready to help them understand their options. Other people like to learn through discussion. Have meetings scheduled to help them. For hands-on learners, make use of interactive apps and websites. Be mindful of the needs of all age groups of workers.
Creatively engage employees. Free food, giveaways and similar incentives might help engage some employees during open enrollment activities, but so can showing how the process is relevant on a personal level. Open enrollment is important because benefits are important. Help employees see how their elections will impact and improve their lives.
Ask for feedback. There's always room for improvement. Have surveys ready for employees so you can determine how open enrollment went from their perspective.
Employees often don't ask questions about the benefits they could possibly be getting. Let us help communicate these benefits to your organization. Watch our video on the Idea Kit for Healthcare Cost Savings. As an HR decision-maker, you can present these ideas to employees and to your boss to help you shine like a rock star!