What is TRICARE Open Season?
TRICARE Open Season is the period of time where TRICARE-eligible individuals can enroll in TRICARE coverage or make changes to their existing TRICARE coverage. TRICARE is a health care program benefitting uniformed military services members as well as their families. All TRICARE plans satisfy requirements for minimum essential coverage under the Affordable Care Act (ACA).
This year, TRICARE Open Season runs from November 14th to December 13th. Any form of enrollment change made during TRICARE Open Season will become active on January 1st, 2023.
Outside of TRICARE Open Season, you can only enroll or change enrollment after you've experienced a Qualifying Life Event (QLE). Some QLEs are adopting a child or giving birth, moving, or retiring from active duty. You can read more on QLEs here.
How do I enroll?
There are several ways to complete the enrollment process. You can enroll online through the milConnect website, call your regional contractor or designated provider, or you can complete your enrollment by mail or fax. For more details on these enrollment methods, please visit the TRICARE Open Season page of TRICARE's website.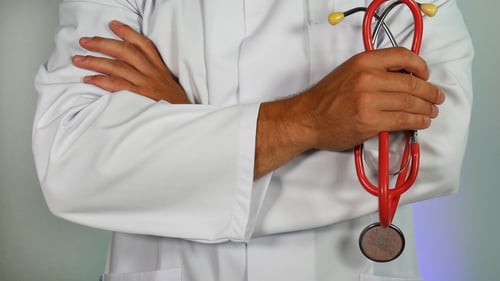 My costs under TRICARE are high. Is there anything I can do?
For anyone worried about costs, a TRICARE Supplement may help. TRICARE Supplement plans are designed to wrap around TRICARE plans. You have to pay the premium and deductible, but after that, the TRICARE Supplement plan can pay for up to 100% of the additional costs that the TRICARE plan leaves behind, including prescription co-pays.
If your family expects to have high prescription costs in the coming year, a TRICARE Supplement plan may make sense. Even if you don't think you'll need expensive prescriptions, a TRICARE Supplement plan may be worthwhile. This is because medical costs can be unpredictable. You never know when an illness or injury will strike, and when it happens, the out-of-pocket costs can be significant. A TRICARE Supplement plan makes your costs predictable, so you never have to lose sleep over the what-ifs.
TRICARE Supplement plans are fully portable, meaning you can keep them even if you change jobs. If you meet the following three criteria, you are eligible to enroll in a TRICARE Supplement plan:
You are enrolled in a TRICARE plan.
You are not on active duty.
You are not eligible for Medicare.
Visit this web page to learn more, or you can enroll in a TRICARE Supplement plan online.