Employees want benefits. In fact, according to a Willis Towers Watson survey from 2020, nearly 45 percent of employees under the age of 50 would pay more out of their monthly salary for better health care plans. Moreover, about two-thirds of all employees would sacrifice a portion of their monthly pay for a better retirement benefit. Morgan Stanley advises, "Post-COVID-19, we expect a higher bar in terms of benefits for U.S. employees." The standard has rarely been set higher, and expectations by employees demand consideration from employer groups.
To attract and retain good workers, companies need to offer benefits. At the same time, to stay profitable, companies need to keep their costs down. The two goals seem to be at odds with each other, but offering voluntary benefits is a great way to accomplish both at once. Even better, voluntary benefit administration can be easier than you might think.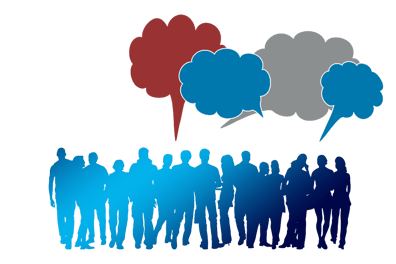 The Issues Involved in Voluntary Benefit Administration
You'd be forgiven for thinking that voluntary benefit administration is difficult. A lot goes into it.
First, you need to select the benefits you want to offer. Different workers will have different needs, so it's important to provide a range of options. These could include the following benefits:
Plans to help with medical costs, including TRICARE Supplement, Medicare Supplement, short-term medical, retiree medical and hospital indemnity
Life insurance policies, including guaranteed issue term life, high-limit term life and whole life insurance
Accident coverage
Disability income
Pet insurance
If that seems like a lot, well, it is – and it's not even a complete list of the benefit types you might want to offer. While providing a lot of voluntary benefits can keep employees happy – and that's a huge win – it may also mean you're dealing with a lot of carriers. This makes new product setup, payment processing and dealing with claims and other customer service issues that much more complicated.
It all sounds pretty headache inducing, but there is a way to simplify.
The One-Stop Solution
Voluntary benefit administration may be complicated, but it doesn't have to be a nightmare for employers. With the right administration partner, offering voluntary benefits from multiple carriers can be a snap.
To get all the advantages of voluntary benefits without all the hassle of administration, look for the following services:
Servicing teams that provide you with a personalized experience and ongoing support
Streamlined billing and remittance with multiple options, like an online billing portal and a self-payment option
Combined billing to consolidate payment processing with multiple carriers
Customer service that provides a single point of contact when dealing with multiple carriers and products
Compliance Made Easy
At this point, you might be thinking that these services sound great, but you're worried about the risks involved. When administering health care and other insurance products, complying with various regulations is essential. What you don't know can hurt you, too – if you miss a requirement or risk, you'll have to face the consequences.
If you're ready to forget about voluntary benefits completely, wait. Employees want voluntary benefits, and you can keep them happy while staying compliant. Once again, the key is having the right administration partner.
Look for the following qualities:
The right licensing which should include being licensed as a third-party administration in all available states.
The right insurance which should include E&O, cyber liability insurance, general liability insurance, umbrella insurance, employee fidelity bonds and state surety bonds.
The right financial and data security which should include independent financial audits and SOC1 Type 2 audits every year as well as semi-annual insurance company audits.
The right procedures to stay compliant with HIPAA, GLB and NPI, as well as electronic data interchange standards and the Office of Foreign Assets Control.
Count on SelmanCo
Streamlined voluntary benefits administration with multiple carriers isn't a dream. SelmanCo provides every feature and service listed above.
Employees will love having their pick of great benefits and easy payment options like payroll deduction. Employers will love having satisfied employees while avoiding administration headaches. Whether you have two employees or 200,000, you can count on SelmanCo.