It's time to get ready for the most hectic season of the year. No, we're not talking about the holiday season – we're talking about open enrollment season. This is a busy time for benefits managers, HR departments and all employees who have to make their benefits elections for the upcoming year.
As a business owner, you likely have a lot of questions about open enrollment. Keep reading to see answers to common questions.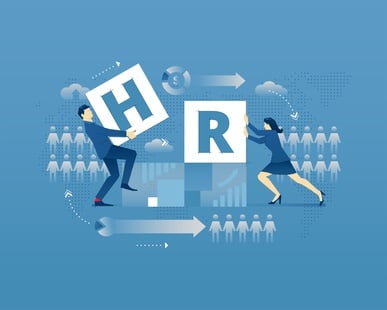 Do I Have to Offer Benefits?
American employers are generally required to participate in unemployment insurance, workers' compensation, Medicare and Social Security.
On top of this, Applicable Large Employers (ALEs) are subject to the ACA's employer shared responsibility provisions. This means that employers with 50 or more full-time or full-time equivalent employees must offer health insurance coverage that meets the minimum value and affordability requirements. Failing to do so can result in hefty penalties, and yes, the IRS is enforcing this.
What is the Business Advantage to Offering Benefits?
Many companies that do not have to offer health coverage do so anyway, and many companies offer additional benefits that are not required by law. Doing so clearly helps the employees, but it also helps the business in a couple of important ways.
First, many employees are stressed about health and financial issues, and this can impact their job performance. According to the Center for Financial Services Innovation, one-third of employees admit that financial worries distract them when they're at work, and employees with financial stress are two times more likely to take sick days when they aren't sick. Providing benefits that help employees manage health care costs and other financial concerns will also help employees focus on work.
Second, benefits are important tool when it comes to attracting and retaining talent. According to one Glassdoor survey, 79 percent of employees would prefer new benefits over a pay raise. Health insurance topped the list of valued benefits.
With a low unemployment rate – only 3.7 percent as of September – talented employees have their choice of job opportunities. If you want to keep your best employees at your company, you need to offer attractive benefits – and help them enroll.
What Benefits Should Businesses Offer?
When it comes to benefits, there's no one size fits all. Different employees will want different things, so it's important to offer options.
Because health care is so expensive in the United States, medical benefits are extremely important. This should include health insurance, as well as other options, such as TRICARE Supplement for military retirees, dental and hospital indemnity insurance.
It's also smart to offer life insurance options, disability income, long-term care and other benefits that will address the needs of your employees.
How Can Businesses Help Employees Understand Their Options?
According to the International Foundation of Employee Benefit Plans, 81 percent of employers say their employees do not have a high level of understanding of their benefits. Simply offering benefits isn't enough. You need to make sure employees understand what you're offering.
Don't rely on dense benefits booklets. Many employees are overwhelmed by these and may not even open them. For health plans, you'll need to provide a Summary of Benefits and Coverage. Additional materials, such as digital tools and other concise materials, can help employees learn about their benefits. Use plain language and plenty of visuals.
Who Should be Included in Open Enrollment?
It's important to engage everyone during open enrollment. This includes the employees who show up to your workplace every day, but it may also include people you don't see regularly.
If you have any remote workers, make sure they know about open enrollment, and that they understand their benefits options. Do the same for any employees on family and medical leave. If you have former employees who are entitled to COBRA benefits, you will need to include them as well.
How Can I Make Sure Open Enrollment Goes Well?
A successful open enrollment takes planning.
Before open enrollment starts, make sure you understand your legal obligations, including whether your company is considered an ALE under the ACA.
Take time to select a variety of benefits that will appeal to your employees.
Prepare materials to help employees understand their options.
Create a schedule that includes ample reminders and learning opportunities, that won't leave employees, or you, feeling rushed.