Intro
Life presents many challenges—some good and some bad. What happens when the challenges you face are life-altering? Perhaps you've suffered a death in the family, you need long term care for you or your loved one, you need to understand your cancer insurance plan, or you need help making a claim on benefits. You might pick up the phone to get help.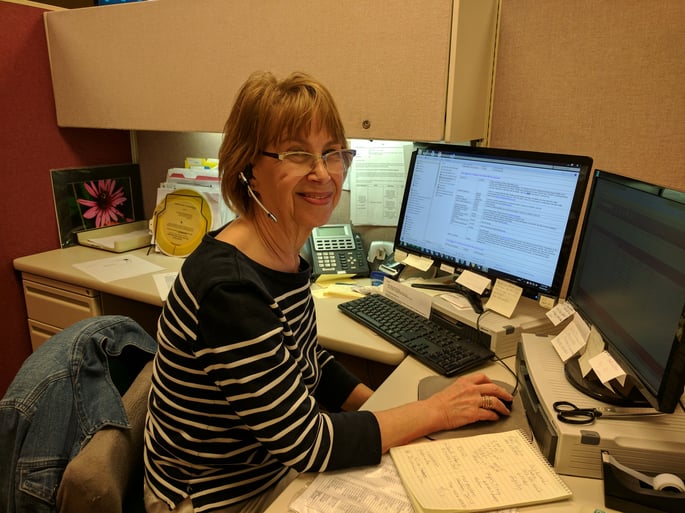 The Customer Service Representatives (CSRs) who take insurance inquiries understand how to deal with people who are experiencing tough challenges. They serve as the single point of contact for insurance policy holders who have customer issues. Representatives are expected to handle all manner of telephone and written inquiries, and they must do so in a way that is both legally compliant and professionally compassionate.
Insurance Needs Mirror Life Events
Each Selman & Company CSR answers between 50 to 70 calls per day, with 90% of those calls answered within 30 seconds. The types of calls range from mundane requests such as a change of address to filing a claim after the death of a loved one who has passed away. That's why CSRs need the soft skills and professional training to handle difficult conversations in a way that keeps the discussion moving forward. That caller is making the call because a life event has occurred and they need to have their issue resolved right away. They also want to speak with someone who is actually listening. If we do our job well, we can help make that caller's situation a little easier.
Although, it's not all bad news. Selman & Company administers a variety of plans, like term life insurance or Medicare supplements, that generates positive conversations over the phone. Policy holders have kids, get married, retire after a long and productive career, and move into higher-paying jobs. Or, we may get a call from a person who just found out they could help reduce out-of-pocket costs with TRICARE Supplement insurance. When good things in life happen, sometimes it may require a change in coverage.
Whether it's good news or bad news, the policy holder who makes a call needs to feel comfortable disclosing personal information to the CSR. We understand these situations can be tough to deal with, and even tougher if you feel like the customer service representative does not care or is treating you like another caller waiting.
Competence Matters
Our call center representatives are deeply rooted in listening to our customers, and we want to understand every caller's individual needs. All our representatives are committed to answering every call with care, concern, and patience. Many of our representatives have been with Selman and Company for over ten years, which speaks to how well they like the company and like the job. With lower turnover and greater longevity, as compared with other insurance call center jobs, our CSRs have more time to develop their skills.
New CSRs begin with training on how to apply these soft skills and the ins and outs of each type of insurance plan. They must receive a minimum score of 95% on their training exam. During training, the CSRs also shadow seasoned representatives and observe their handling of inquiries. After that, our representatives receive monthly training and coaching on soft skills and new policies. If you call, they are prepared to walk you through your claims process, answer any questions you may have about your benefits, as well as listen to any of your concerns related to your insurance plan.
In addition to training, we give them the resources they need to take care of customers. For example, to supplement our customer service representatives, we developed the eService website, which allows customers to access certificate information and claim forms, make premium payments, view claim status, and manage beneficiary changes. CSRs can walk customers through this site and help them with self-service. "I'll transfer you to someone who can answer that for you," is not a phrase you'll hear in our call center. CSRs have access to customer information in all the places it resides.
"As a CSR, I appreciate being able to help customers with their problems and resolving their issues on a satisfactory level," says Georgina O., who supports accidental death and term life products, among others. Solving a caller's problem requires Georgina and the other CSRs to come at it from both sides: They have to be good at listening AND explaining what they've discovered. While we hope that you won't have to make a claim because of a tragedy in your life, we want you to know that our representatives are here, waiting to help.
If you feel this is the right kind of role for you, please see our open insurance call center jobs.