Over the last 20 years, Selman & Company has developed a process for managing insurance administration clients that differs somewhat from how other companies interface with thier accounts. The unique way in which we get work done results in tangible results, like greater efficiency. There are other benefits, like trust and partnership, which are unquestionably good for both parties, that take time to cultivate. Today, we're diving in to the nuts and bolts of how two companies align their insurance work to achieve the same goals.
---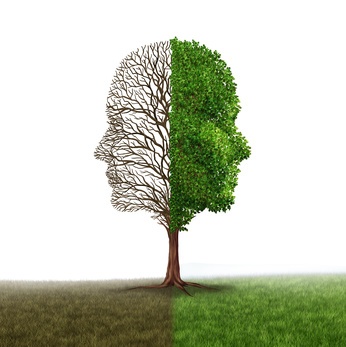 One point of contact.
For all of our affinity, financial institution, carrier, and broker clients, we provide a dedicated client manager (CM) who serves as a single point of contact for the entire account. Client managers form a special connection with our clients to ensure we are connected and close with them. That CM hears what the client really needs, and she has her ear to the ground on where our client is going. Then, she communicates those needs back to Selman & Company to craft better solutions that will resonate in the marketplace in which the client operates.
That's not the case in other organizations. With other insurance administrators, if a client had a question about a certain topic, he or she would have to go directly to that department. For example, if the client had a billing question, he would go to the billing manager. We have noticed this gets frustrating for clients and, therefore, we follow our own philosophy and model. We have veered away from what other companies have done in this way because we feel like our clients shouldn't have try to figure out where to go within our organization. It calls to mind the idea that a business shouldn't force the customer to come "behind the counter" and serve himself. He's got better ways to spend his time. Rather than make a client serve himself and figure out who to talk to and what to do all on his own, we provide that value so he can focus on his core business.
The client manager is also an advocate.
Client managers also serve as advocates for the client within Selman & Company. So, rather than ask the client to raise the flag, and try to make their case within Selman & Company, that's the CM's job. This requires a little bit of prescience and a lot of expertise. The CM needs to be asking herself what's around the corner for her client. What challenges are on the horizon and how will we anticipate solutions? To get at that, the CM needs to have a deep understanding of all the options.
That's why we train our client managers three levels deep in all other departments. This allows our CM's to be successful at serving our clients without having to run interference with the same questions over and over. Of course, there are some instances when we do not have the answers, so we do have to go to a department directly. When this happens, the CM simply responds to the client with, "I don't know the answer to that particular question. Let me get back to you." Our client doesn't have to figure out who to talk to next. Instead, they have a confidence that we are moving forward with their question and on to the next thing. Because the CM is acting as the advocate, he or she needs to circle back and make sure the client's issue has been addressed. When some questions get tricky to answer, we call our clients with someone from a department that can answer any of their questions. Operating this model is like an art; things need to be done and said at the appropriate time.
How much fits under the CM's purview?
In the past, this model has created an internal discussion about whether we should put more under the client management umbrella. Specifically, we started to ask if it made sense to expand this umbrella to include more responsibility for all client-facing functions such as enrollment file processing and billing. The debate arose because these processes were very tactical and had a lot of client interaction. Should client managers oversee this interaction, too?
We began by asking how CMs would benefit by learning everything about the system in terms of billing, how to process bills, controls, etc. After all, we already have a department that manages that, so why involve CMs? On one hand, it makes sense to silo these areas because they are such detailed processes. How enrollments and billing are handled is unique to each client. This is an essential value an insurance administrator provides—to execute things exactly how the client has specified they be done! It can be so complex, a good case can be made to have a specialist handle it and coordinate it for the client. On the other hand, carving out a role for a specialist to answer and address any sort of billing- or enrollment-related questions creates another point of contact. Ultimately, we decided against this route, electing to embrace cross-training and preserve a lot of our efficiency. Client managers today are involved in enrollments and billing, and practically every other aspect of delivering insurance products for clients. In the end, administrative efficiency won out.
In the other models, clients would be interacting with disparate people rather than just one person. Having one contact point at SelmanCo makes the client relationship more personal, and most of our CMs would say they feel a sense of collegiality and friendship with their clients. This arrangement is certainly not unique to Selman & Company, but it doesn't necessarily mean it's commonplace to the industry. As long as our clients feel successful and their personal concerns are being heard, we are more than ever convinced that our model's the right one.
Interested in becoming a client manager? Apply today.