In this video webinar, Laurin Bieker, a TRICARE Supplement account executive, explains why brokers should take a hard look at offering TRICARE Supplemental insurance for their groups. Watch to learn:
What is TRICARE Insurance?
What is a TRICARE Supplement?
How do brokers win? How do groups and employees win?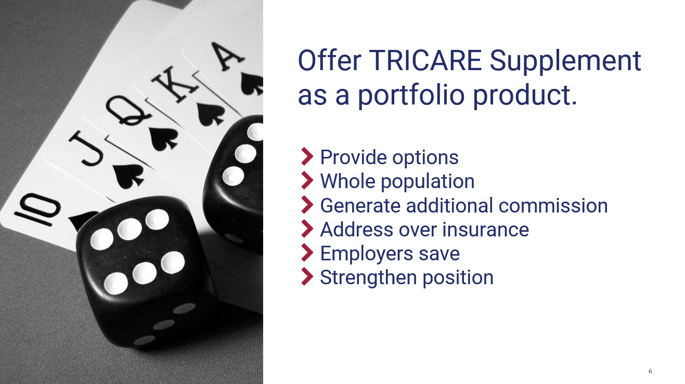 TRICARE is a health care program benefiting uniformed military services members and their families. The TRICARE Supplement is a voluntary benefit insurance plan, designed to supplement what TRICARE already covers and assist with healthcare expenses for those who enroll.
In just nine minutes, brokers can learn how the TRICARE Supplement makes sense for their groups and employers.